A few years ago, I made a one of a kind device to wiggle the guns on Darrell Sprayberry's Cobra. He few years went by, and he wanted another. And then a few more folks wanted one, too. Well, that was OK, but I didn't have the hardware to make those any longer. That part of me that is crazy for a good challenging, small project, liked the idea of making a new one, that like The Bionic Man, would be better than the original that it replaced.
The basic criteria was to build a device that would wiggle the guns on an Apache, and try to randomize it in some way so that it would look realistic. After some thought, I finally settled on a basic algorithm that would do a good job simulating these movements. Russell Stockhausen turned me on to a few good Apache videos for inspiration! So after studying them, I came up with some solid ideas and implemented those.
The device is a 3-axis controller, which means it can control up to 3 independent servos. Each servo has a dedicated enable channel. When enabled, that servo will move. When disabled, it will seek neutral and park itself there. You can setup it up so that one input channel controls all three outputs if you wish. Using some Windows software that connects to the Wiggler over USB, you configure the endpoints and neutral for each servo, the speed range for each servo, and a delay range for each servo.
The Wiggler then, chooses an end point on the opposite side of where it is now, randomly choosing a location that crosses the midpoint, but doesn't go over the max end point. It chooses a duration of travel, randomly, between the min and max travel times (1/2 second to 10s), and then chooses a random delay between the min and max delay times, so that it pauses motion and sits there for a moment at the end of its stroke.
The device itself looks like this: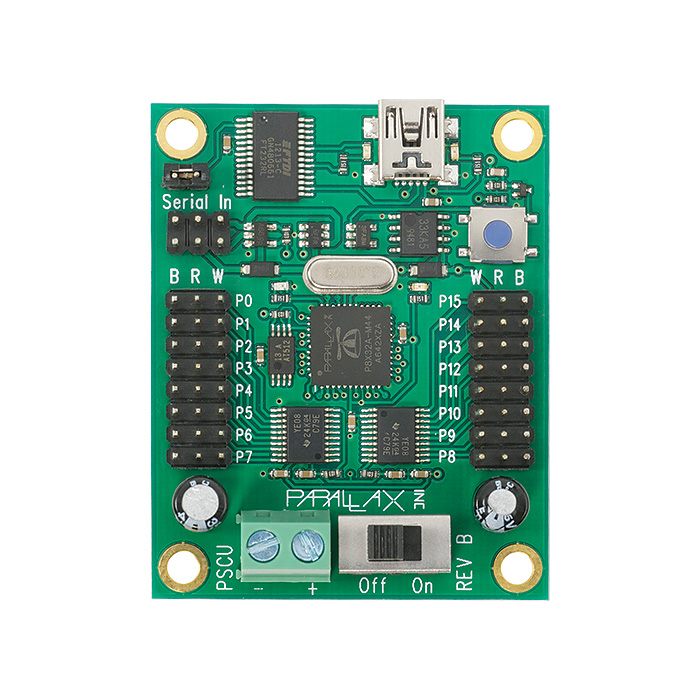 The Windows software looks like this: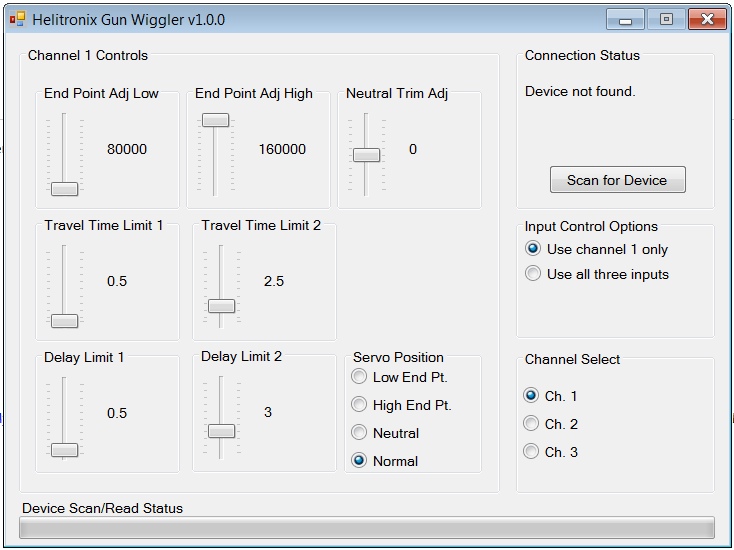 And here's a short YouTube video that shows the Wiggler in action on my work bench. I don't have it installed in an Apache, unfortunately. But I did connect 2 servos together and some plastic to simulate the gun, to give you an idea of what it might look like.
That video is here. You just have to use your imagination as if it were on a helicopter.
There are three people who have them so far, Darrell, Joe B, and Russell. Hopefully, they will install them into their Apache's soon and show us what it all looks like.
As some of you may know, Darrell is now producing the Indy Heli's Apache... Darrell will be selling these Gun Wiggler's soon. You can contact either of us for details if you are interested in purchasing one.
Enjoy,
Joel